Plan Room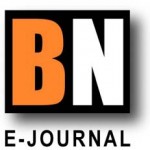 The Builders Notebook is a Private Trade Association and Plan Room (planroom) in Santa Barbara California, serving all of Southern California. Our association provides support services to businesses within the construction community. This blog along with basic construction project information is published daily in our BN E-Journal which is available by free subscription to construction industry professionals.
The Builders Notebook Plan Room is our online plan room (planroom) in Santa Barbara California. You can view basic information on local Southern California projects out to bid by visiting our Bid Calendar , members benefit by having 24 hour access to well researched projects in the planning, permited, and bidding stages.
We cover Public Works, Commerical, and Residential construction in San Luis Obispo, Santa Barbara, Ventura, Los Angeles, Kern, Mojave, Fresno, Los Angeles, Orange Counties and growing!
To learn more about what the Builders Notebook Plan Room in Santa Barbara can do for you, visit our online plan room and take a tour.